Try a different USB cable.
USB 3.0 Type A, at one end[top right], and USB 3.0 Type Micro B at other end[bottom right].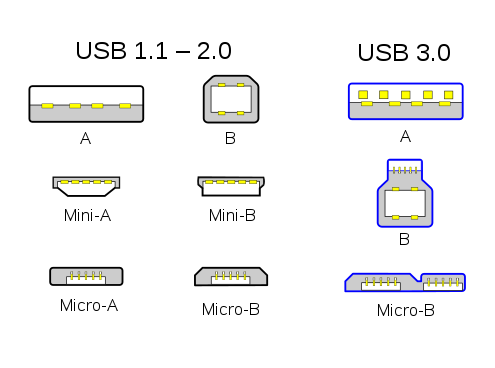 Same image here, 2nd one down on RHS. [maybe easier to read labels which are kinda black on black above]:-
https://en.wikipedia.org/wiki/USB_hardware
I have/had same drive, but now use the internal 1TB drive as bare external drive[via HD dock], and case has 500GB drive in it.
Not a bad drive, lasted for me quite well.
Internal 1TB drive from mine bares a Samsung label. [Seagate Badged drive]
EDIT: Oops, not black on black above, unless you like me use Dark Reader addon in Firefox [easy to read labels when switched off]
If it still dont work then maybe you might consider one of these, [cheap and cheerful]
[Tool-less-Hard-Disk-Enclosure]:-
https://www.morgancomputers.co.uk/pr...isk-Enclosure/
I have one of the above, cheap plastic case, very easy to open, has removable cable connector/interface so can connect drive without the case.
[EDIT: Does not have the USB 3.0 Micro B connector that you may be looking for, has USB Mini connector]
Or one of these [love these HD docks, I got 3 different models - real handy]
https://www.amazon.co.uk/Hard-Drive-...ode=1480103031
EDIT: WARNING, a lot of HD docks dont like some Western Digital drives very much [they dont work, but might do if you boot with drive already in dock and switched on].