I wonder why, because it's only the CGI sections, but when you're authoring a professional DVD, shouldn't it worry you if it's obvious round stuff ain't round?
The original DVD at 720x480 (The Outer Limits).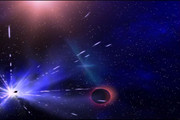 Cropped and resized to 656x472 under the assumption the DVD has an mpeg4 display aspect ratio (or ITU) of 1.3636 (15:11).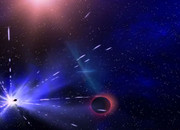 To make it look correct, I had to assume the DVD has a DAR of 1.1942, but only for the CGI parts. The "film" sections seem okay.