The current VLC Media Player 1.1.2 seems to produce slight issues decoding x264 video encoded using the "medium" preset (according to the report, not for "fast" or "slow" preset), as
reported in the german doom9/Gleitz board
(find an attached file there - VLC 1.0.3 shows no problems, VLC 1.1.2 shows garbage above the "Saturday" titling). Currently my best guess is an issue with a combination of encoding options which is only present in the "medium" preset of x264.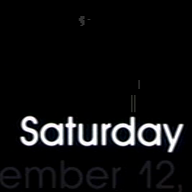 Cut-out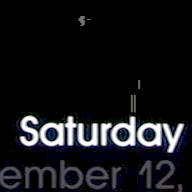 Cut-out, Gamma 2.0
__
P.S.:
http://sourceforge.net/projects/mplayer-win32/files/
-- mplayer of today doesn't show any issues, possibly either already fixed in libavcodec, or caused by a VLC specific relation between splitter and decoder.